Speaking
---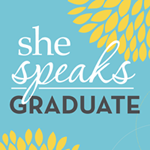 Carrie Kittinger is passionate about studying, teaching and living out the Word of God. She has been active in leading Bible studies and women's ministry for over 20 years. She speaks to a wide audience of women because her passion is to proclaim God's Word to all! Scroll down further to listen in to a snippet of Carrie speaking or
tune in to one of her many vlogs
. Listed below are some of the topics that Carrie specializes in. Contact her today using the form at the bottom of this page to invite her to speak at your event.
For Carrie's full biography and publicity headshots, please visit her Media page.

---
Speaking Topics:
---
Striking the Balance: Womanhood and What it Means Today
Exploring what strength in womanhood looks like in today's culture. We are not called to be weak-willed, and we are not called to be strong-willed. We are called to be Spirit-filled. Learn how to live out of a balance that only Jesus can bring.
Beyond the Trap of Perfectionism: Finding Freedom and Truly Living
Do you struggle with perfectionism? The key is tapping into God's perspective of your circumstances rather than a flawed human view of life. After all, Caleb and Joshua did see giants in the land, but they chose a different perspective that allowed them to walk out God's purposes.
The Lesson of Mary: The Blessing of Simple Belief
A relevant Christmas message on the life of Mary, the mother of Jesus. Carrie highlights the story of Mary's extraordinary faith in the midst of staggering circumstances. Mary's life is a beautiful example of belief, intuition and complete trust in God.
The Beautiful Invitation: Pressing on to Know the Lord
Are you weary and worn out? Do you feel stagnant in your walk with the Lord? The God of the universe has invited you to know Him more. Walk away encouraged to press on – not in works or legalism, but in joyful pursuit of a God who holds the world in His hands but has the hairs of your head numbered.
Videos of Carrie Speaking:
---
Visit Carrie's VLog page to see more!
Contact Carrie about speaking at your event:
---